Book now your luggage storage in New Orleans with Radical Storage, the first luggage storage network
Online reservation mandatory
Find your luggage storage
Most popular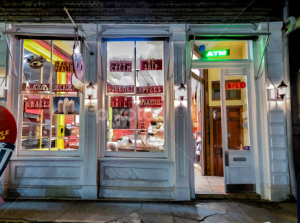 0,1 miles from Canal Street
0,2 miles from Woldenberg Park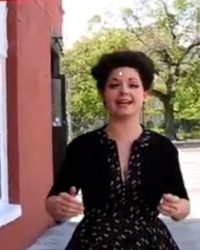 0,1 miles from Louis Armstrong Park
115 feet from Congo Square

Please try different criteria
Most popular
Visit New Orleans without burdens
Have you ever arrived in a city before the check-in time at your hotel, not knowing what to do with your suitcases? Well, don't worry anymore! Radical is the solution to such problems. Offering luggage storage in New Orleans and all over the world, you won't have to carry your bags from one side of the city to the other. And guess what? This amazing service is only $6 per bag, no matter the size or weight! New Orleans is an exciting and vibrant city with tons of things to see and do. Make sure you to book your luggage storage with Radical so you can focus on you and enjoy your visit in New Orleans.
The conveniences of Radical
Radical is your new best friend when you travel to a new city. With Angels (that is what we call our partners) located in local businesses all over the city, you can store your bag anywhere and at any moment. But you're probably wondering: "How can I book Radical luggage storage?" Well, it's quick and simple. With only a few clicks, you will be able to leave your problems in the hands of our Angel and explore this beautiful city. All you have to do is find your favorite Angel through our website or our Radical app, fill in the form, and drop off your bags. We have an Angel located near Downtown so you won't have to waste any second of your precious time.
New Orleans - Things to do
For those who appreciate a look at local architecture, a walking tour of the Garden District will likely be appealing. You can enjoy taking in the gardens, trees, and beautiful homes that dot the landscape. If you're more in the mood for a late lunch or cup of coffee, plenty of options are available. Consider dropping by Commander's Palace restaurant after you ditch your bags at our luggage storage near the Ferry Terminal. If you don't care so much about nature, you should visit the New Orleans Museum of Art. There, you will see tens of thousands of art pieces. Everything from European to Asian art is on display to be enjoyed.
French Quarter
Of course, there are plenty of things to do in the French Quarter, one of NOLA's most historic neighborhoods. There, you'll find the French Market filled with modern boutiques and artisan cocktails mix with antique stores and old restaurants. You'll want to visit Bourbon Street to see all the hustle and bustle, but don't forget to check out Faulkner House Books, Jackson Square, and Cabildo. If you want a spooky option, book a ghost tour to visit the most haunted locations of the French Quarter. What worst then carrying your bags through a haunted house, use our luggage storage in the French Quarter and explore the city freely.