Book now your luggage storage in Durban with Radical Storage, the first luggage storage network
Online reservation mandatory
Find your luggage storage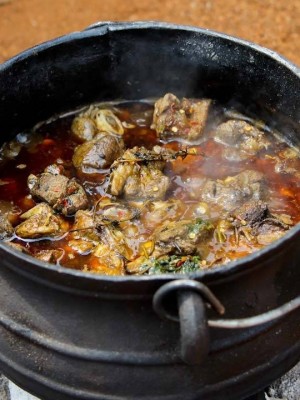 In South Beach neighborhood
400 meters from Durban Natural Science Museum

Please try different criteria
Most popular
Your convenient luggage storage in Durban
Are you looking for a secure option for your bags? It's your lucky day, you have just found it! We know that you are used to the ordinary left luggage offices that can be found at stations or airports, but from now on, you can make a different choice! Radical is a revolutionary luggage storage network with storage points all over Durban and the world! Yes, we are everywhere, and we also have a useful app that you can always keep on your phone!
Smart service – flat rate
We aim to make your holiday more pleasant, that's the reason why we set a fixed price! Storing an item of luggage with us in South Africa costs just R80 per day & per bag! There are no queues and no extra fees to pay if your bags are a bit heavier than usual! Radical will become the first ally of your travels! Come on, book it now!
Best things to do in Durban
The greatest things people do while in Durban are surely influenced by the warm climate. Anyway, Durban is considered to be South Africa's largest shopping mall and the home to the world's fifth-largest Aquarium! Imagine a place with summer all year round with idyllic beaches and a lot of outdoor activities to try. So don't wait any longer, grab your favorite book and your towel and enjoy the day!
uShaka Marine World
Welcome to the most incredible Aquarium in the world! uShaka Marine World is a theme park located on Golden Mile that opened its turnstiles to the public on April 30th, 2004. It's the best option if you are looking for fun activities or a place for your children! To know the opening and closing times, visit the official website.